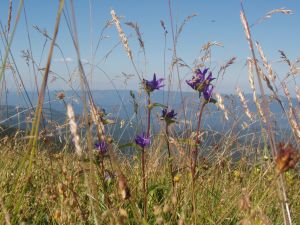 HOMEOPATHIC NEWS



I am continuing to speak to some of my clients via Whats App video link and other social media platforms for consultations if they want to continue for the time being. In fact I am now offering this as an option as some of my patients are in London or further afield as well as preferring to stay at home. Please contact me directly if you would like to discuss this option.

The premise behind the Homeopathic approach is to treat the person not the disease. I am still speaking to many people who feel very isolated or who can not currently get Doctor's appointments. Depression and anxiety are symptoms that are just as important to take notice of as physical symptoms of disease especially during this time of social loneliness .

Please call me on 07970 316763

Remember if you think your symptoms need checking then please always ring the NHS help lines for advice on 111.
If you have a Homeopathic kit at home you can also ring the Homeopathic Help Line open 24 hours all year round on 09065 343404. This is a BT regulated number which costs £1.53 per minute, plus network extras.

SOFTWARE
I have become one of the few homeopaths in the country to use a sophisticated form of software in my practice.
As the homeopathic literature base has grown, access to fast and efficient software has become increasingly important to the modern homeopathic practice.
Homeopathic software (Mac Rep and Reference Works by Synergy) now provides instant access to precise case analysis and thousands of references. This enables the homeopath to immediately take into account of a wide range of symptoms, and consider a number of remedies at one time, in order to select the most appropriate medicine for their patient.

Remember, homeopathy is not only there to use when you are struggling with a physical or emotional problem. Homeopathy can also be used to support your general health and well being
because it treats all of you, as one, unique individual. It can be helpful to see your homeopath on a regular basis. It is surprising how many things you will find to talk about in a session!

ECZEMA
I see a number of young and older people who are suffering from eczema-like skin symptoms. This is a troubling condition which can affect people of all ages. There are a number of testimonials and blogs online from people who consider that homeopathy has helped to bring them relief from eczema-like symptoms. I have included a link to the company which manufactures a cream that my daughter has found helpful in soothing her skin symptoms. For more information go to my links page.

BABY SLEEP PROBLEMS
Many people have found homeopathy to be useful in helping their baby to sleep better. For tips and practical advice about helping your baby to sleep better, you can go to my links page and click on the SLEEP TIGHT BABY link. This leads to a website run by a very special young mother, who has lost of useful information to share.


A report commissioned by the Swiss Federal Social Insurance Office, and originally published in 2005, has created much interest in the UK, especially among complementary health care providers. The 234 page report provides a comprehensive evaluation of complementary and alternative medicines, and looks at the safety, effectiveness and cost-effectiveness of homeopathy in healthcare today. The authors, Doctor Gudrun Bornhoft and Professor Peter Matthiessen conclude that there is sufficient evidence to suggest that homeopathy is effective and safe, and calls for further research into homeopathy in the future.

It is heartening to see a positive scientific evaluation of homeopathic treatment which encourages further investigation. The report also confirms that complementary and alternative medicines have an important role to play in the understanding and treatment of dis-ease in the modern day.

To link to a media editorial on the Swiss report on "Homeopathy in Healthcare" by Bornhoft and Matthiessen CLICK HERE


















* If you have a medical condition or addiction, please always check with your doctor before taking alternative medicines